Night of the Academy
Last weekend of the 25/26th of January there was the 2 yearly event 'Night of the academy' which features a non-stop flow of events at the art & music academy in my home town Sint-Niklaas.
The event started at 12:00 saturday and lasted through the night until 12:00 on sunday.
I participated together with my fellow art student Wilfried at the '1 hour expositions' event in which every hour a new exposition started with art of the students.

We both showed 4 pieces - Wilfried showed his latest oil portraits while I showed my latest charcoal drawings from my 'digital waves' series.
We both had a great time and enjoyed our one hour of fame :P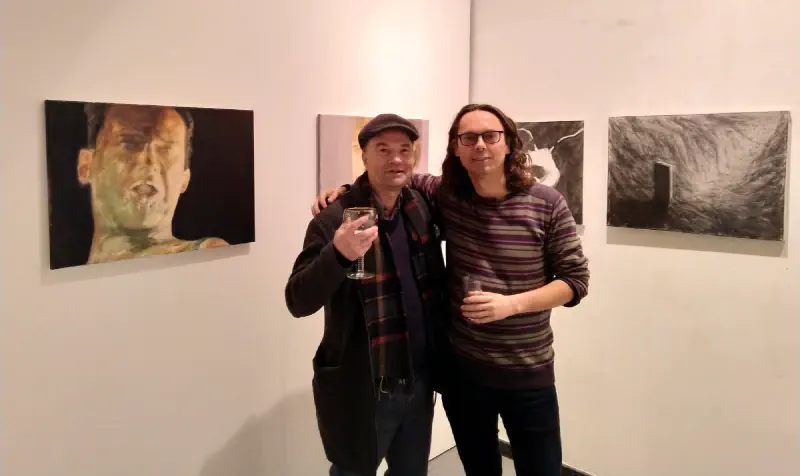 I want to thank Wilfried for sharing his 1 hour spot with me and our teacher 'Benny' for making this happen.