Disegno - Exposition at the Academy
The exhibition 'Disegno (Drawing) - The drawing as a process' is on display in the academy of Sint-Niklaas.
This exhibition consists of 2 parts in which drawing is represented as a process in all its facets - 'the result' (part 1) and 'the sketch / design as the basis of an artistic process' (part 2).
"Sketches and designs form the basis of an artistic process. They illustrate the often fascinating quest of artists and students. They show the process that precedes the product. However, the sketch can also stand on its own, as a diary fragment or independent work of art, in 2D or 3D The intimacy and vulnerability of the sketch shows very nicely how an artist follows a certain path and arrives at the end result.
We devote the second part to sketches by both contemporary artists and old masters, in addition to the sketchbooks and design drawings of our teachers and students from all degrees."
In this 2nd part, sketches of the teachers and students of the academy are also exhibited. Including 4 sketches of myself from the digital waves art series.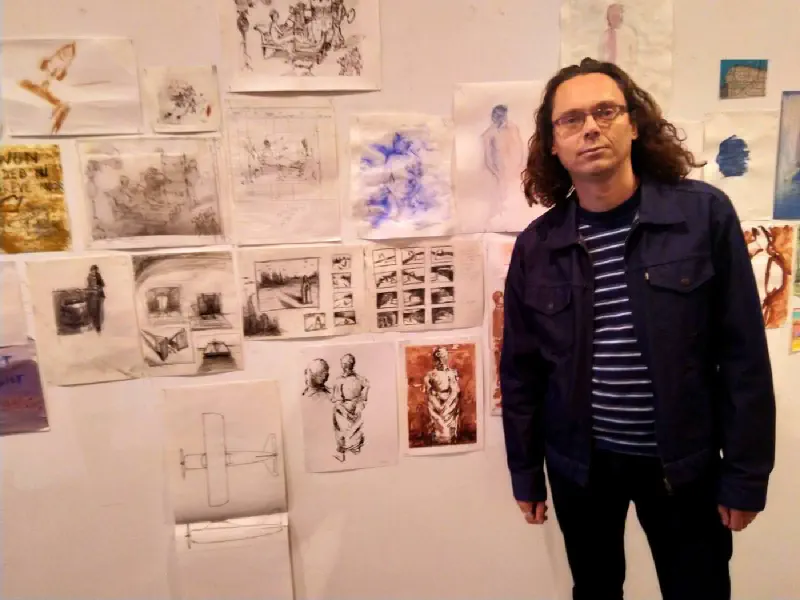 The exhibition can be seen in the square room of the academy and runs from 6 April to 19 May 2019.